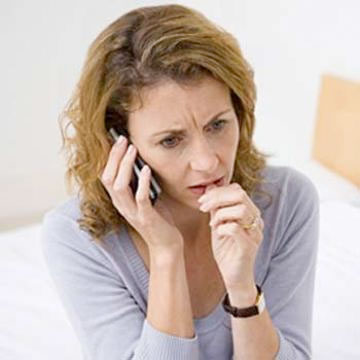 The more you stay positive and happy in life, the better chance you have of avoiding a stroke. Optimistic people have a healthier immune system, faster wound healing, and a lower risk of heart disease. So don't worry, be happy.
Source: Journal of The American Stroke Association and The Mayo Clinic, Aug 2011 
Much has been written over the years about the importance of our attitude on overall health and well-being.
During these tough times, sometimes it is important to give thanks for what we do have and realize that life is too precious to spend on worry and fear.
To wish for a life that's "worry free" is in all likelihood to dream the impossible dream. Statistics show that between 20 and 30 percent of all Americans will live today under significant stress: 13 million of us will worry intensely for at least 90 minutes. It may be about our marriages, children, jobs, mortgages, health, grades, friends or a host of other issues. Whatever the source, worry's an emotion with which all of us are familiar and which 27 percent of us experience virtually on a daily basis. (Statistics from American Demographics and MD Magazine.)
Remember…Studies indicate the following about what people worry about:
Things that never happen: 40 percent. That is, 40 percent of the things you worry about will never occur anyway.
Things over and past that can't be changed by all the worry in the world: 30 percent.
Needless worries about our health: 12 percent.
Petty, miscellaneous worries: 10 percent.
Real, legitimate worries: 8 percent. Only 8 percent of your worries are worth concerning yourself about. Ninety-two percent are pure fog with no substance at all.
If you are tired of the numerous drugs with dangerous side effects to deal with stress and depression, maybe it is time to try Stress Eze – a natural alternative to give you a lift.
A satisfied customer from Florida said…
"I seem to be much calmer and less likely to fly off the handle.  I also don't have the dazed, dull effect I had on prescription anti-depressants."