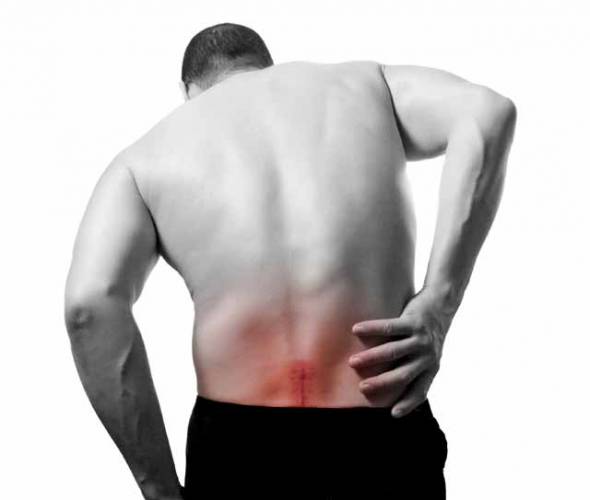 You've heard much from us over the years about Relevit, our amazing best-selling formula that assists in reducing everyday and sports related pain and discomfort.
But did you know that the vitamin D found in our Dense Bone formula is showing promise as an effective nutrient in the fight against moderate and chronic pain?
According to a comprehensive review of the clinical research evidence, helping certain patients overcome chronic musculoskeletal pain and fatigue syndromes may be as simple, well tolerated, and inexpensive as a daily supplement of vitamin D.
Chronic pain—persisting more than 3 months—is a common problem leading patients to seek medical care. In many cases, the causes are nonspecific, without evidence of injury, disease, or neurological or anatomical defect.  However, according to extensive clinical research examining adult patients of all ages, inadequate concentrations of vitamin D have been linked to nonspecific muscle, bone, or joint pain, muscle weakness or fatigue, fibromyalgia syndrome, rheumatic disorders, osteoarthritis, hyperesthesia, migraine headaches, and other chronic somatic complaints. It also has been implicated in the mood disturbances of chronic fatigue syndrome and seasonal affective disorder.
Proprietary Vitamin D3 Formula - The Sunshine Vitamin - Supports Bone, Immunity, Heart & Brain Health

View in Store
Our Best-Selling, Proprietary, Concentrated Curcuminoid Based Formula. Chiropractor Recommended!

View in Store
According to the British Journal of Nutrition, older men and women suffering from moderate to extreme chronic pain are likelier than others to have decreased vitamin D levels.
Vasant Hirani of University College London Medical School reported the outcome of an analysis of serum 25-hydroxy vitamin D levels and pain in 2,070 men and women aged 65 years and older who took part in the 2005 annual Health Survey for England, which assessed health and health-related behaviors in children and adults. Demographic information, medication and supplement use, illnesses, pain symptoms and other data were obtained from interview responses.
Fifty-three percent of the respondents reported experiencing moderate or extreme pain or discomfort. Of these subjects, 80 percent had long-standing illnesses and 60 percent had been diagnosed with musculoskeletal conditions.
Dr. Hirani notes noted that previous studies have found a reduction in pain among individuals who supplemented with vitamin D, and that the active form of the vitamin may play a role in reducing inflammation. "The clinical implications of these findings are that health professionals should be alerted to complaints presented to them by older people, such as pain, muscle and bone pain, so that appropriate interventions can be provided, as both conditions are common in older people and both have adverse health consequences," he concluded.
If moderate to chronic pain is something you experience often, consider Relevit – an all-natural formula that works quickly to reduce inflammation and also add Dense Bone to your regimen.
Kennon from Texas writes this about Relevit:
"I used to have hip pain every night. I would lay in bed and my hip pain would aggravate me and cause me to not be able to sleep well. Relevit changed that.  I take it twice a day and my hip does not bother me at night any more."
Barbara from California had this to say about Dense Bone:
"I have osteoporosis and have been using Dense Bone for the last few years… I attribute the fact that my condition has not worsened to Dense Bone along w/ the other regimen I am on….It has the all important ingredients of Vit. D-3, K-2 & strontium… I really couldn't do without it ! Yea! Dense Bone!"