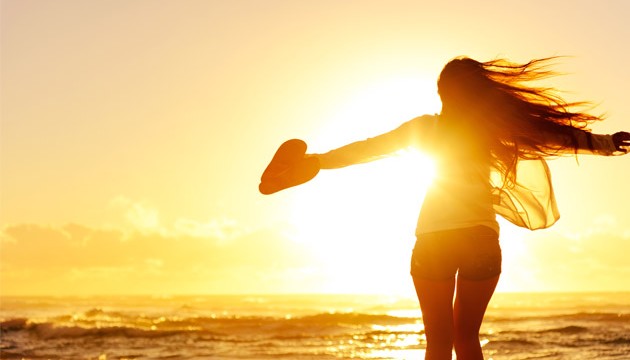 Summer is here, and that means bathing suit season. For many people, summer is the dreaded season. Months before the long summer evenings settle in people from coast to coast start cutting calories and exercising a bit more—all in an effort to get their body in tip-top shape for summer.
While getting in shape for summer is great, your healthy habits don't have to end at the start of the solstice. Focusing on your health and wellness goals can help you stay in the best shape of your life year round. Losing weight over the summer can actually be a lot of fun, and by working towards your weight loss goals throughout the summer you can enter the fall feeling and looking great.
Tips to Lose Weight This Summer
There are plenty of fun ways that you can lose weight this summer. Here are a few tips to help you get started:
Take advantage of summer produce: Berries, melons and cucumbers are all in season during the summer. Fruits are low in calorie and high in taste, making them a great snack to enjoy in the warm weather.
Skip the gym: While the weather is nice you can take advantage of Mother Nature and get outside to workout. This is a great chance to get off the of treadmill and burn calories doing things you enjoy. Try heading outside for a walk, or head to the local pool to enjoy a nice swim in the warm weather.
Drink water: The warm weather makes you more susceptible to dehydration, and this can actually interfere with your weight loss process. Instead of drinking sugary teas and sodas to cool off from the heat, stick with zero calorie ice-water.
Supports Thyroid For Increased Energy, Weight Loss & Healthier Skin, Hair & Eyes

View in Store
To lose weight, set yourself up with the right tools. This means using supplements to your advantage. For many people, weight loss is difficult thanks to pre-existing and genetic health conditions, like thyroid troubles.Iodine is to the thyroid, what calcium is to the bone.  Our Organic Iodine with L-Tryosine can help you lose weight when health is trying to interfere.
Iodine + L-Tryosine = Thyroid Hormones
We have also added 400mg of L-tyrosine, which is a building block for the thyroid hormone, which controls our body's metabolic rate and energy level. The most common symptoms of an under-active thyroid are fatigue and weight gain. Giving the body a daily supply of L-tyrosine will promote optimal thyroid function, which will improve energy and promote weight loss.