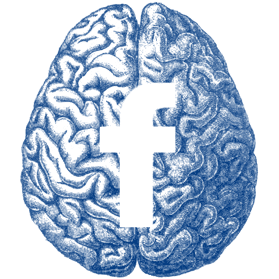 As the growth of social networking continues to grow exponentially, researchers are not beginning to see the reason why – it truly does make them feel good.
Social networking is the #1 online activity, used by 1.2 billion people worldwide. Nearly one in 5 minutes online is spent on social networking websites, and 75% of that is on Facebook with 845 million active worldwide users.
Researchers found the biological signals in the brains of Facebook users correspond to what they describe as the "Core Flow State." Core Flow is a state that people reach in which their skills are challenged and they are highly aroused and enjoying what they do, a biological signal that makes people want to repeat their experience. Some studies have found flow is linked to quality of performance and quality of life.
Source:  Cyberpsychology, Behavior, and Social Networking, Feb 2012
This may be one more reason you should consider becoming our "friend" on Facebook.  Not only will you receive a 10% off coupon for a future purchase, you can reconnect with old friends and increase your quality of life.