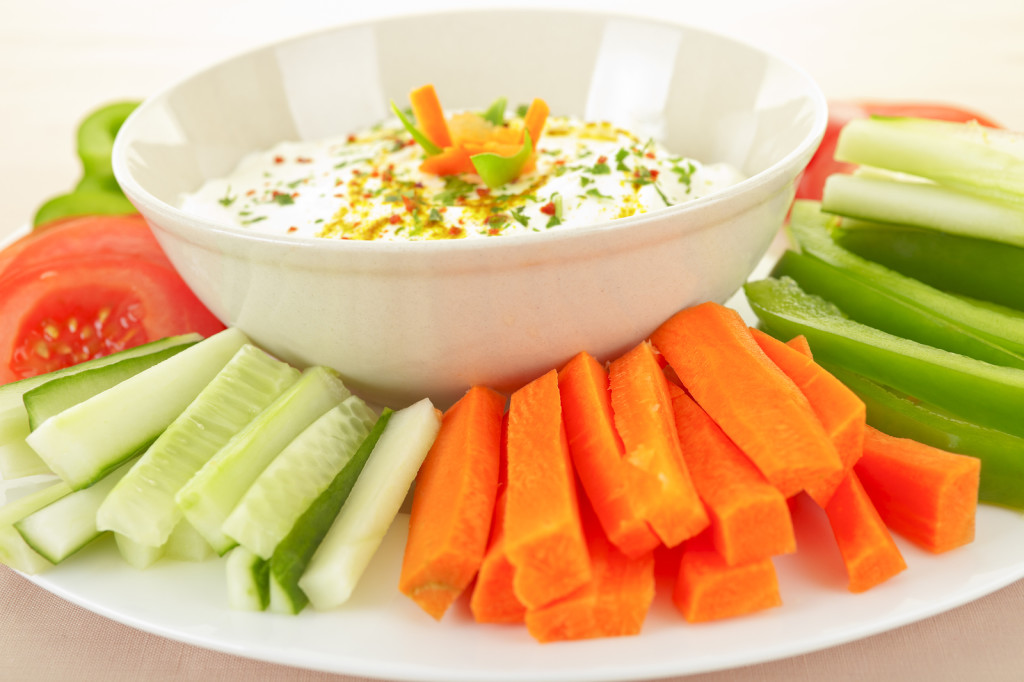 The Superbowl is almost here – and whether you're hosting a party or attending a potluck, it's important to stay on track of your health goals. Don't let the excuse of, "That's all that was offered," get the best of you. Be proactive and bring a dish or two that fits in your eating plan. Whether you're gluten-free, dairy-free, Broncos or Cardinals, we have an option for you!
We surfed through some of our favorite health bloggers for recipes that would be perfect for this Superbowl.
Mini Meatballs
Blog: 
Just Jessie B
This recipe comes from one of our favorite health food bloggers, Just Jessie B. These bite-sized treats are gluten free, dairy free and 100% Paleo-friendly. The recipe below yields approximately 50 mini meatballs.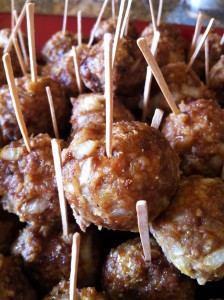 Ingredients:
1 lb grass-fed ground beef
8 oz gluten free pork sausage
1 cup cashew meal
1/4 cup unsweetened coconut milk
2 eggs
2 cloves garlic, minced
1/2 white onion, minced
salt & pepper
Preheat the oven to 350ºF.
Add all of the ingredients to a large bowl, and use a fork (or fingers) to combine.
Let the mixture chill, covered, in the refrigerator for 30 minutes~ if you've got time.
Roll into small balls & place on a baking sheet lined with foil or parchment paper.
Bake at 350ºF for 25-30 minutes, or until firm and slightly browned.
Garlic Chicken Wings
Source: Dr. Samantha Mathers, Naturopathic Doctor
Chicken wings from a restaurant are typically high in calories. This recipe pulls most of its flavor from the garlic and additional spices (rather than a breading).
Ingredients: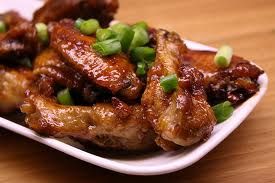 16 chicken drumsticks, skin-on
¼ cup apple cider vinegar
2 tsp chili powder
1 ½ tsp paprika
2 tsp garlic powder or chopped garlic
½ tsp onion powder
½ tsp cayenne pepper
¼ tsp sea salt
2 tsp coconut oil (or any other oil of your choice)
Directions:
Pre-heat the oven to 375 F.
Combine all of the sauce ingredients in a pan over low-medium heat and cook for about 5 minutes.
Toss the chicken drumsticks in the pan, and thoroughly cover them.
Put the drumsticks on a baking sheet in the oven for about 40 minutes at 375 F.  Make sure to rotate the drumsticks once during the baking process.
Flourless Peanut Butter Chocolate Chip Blondies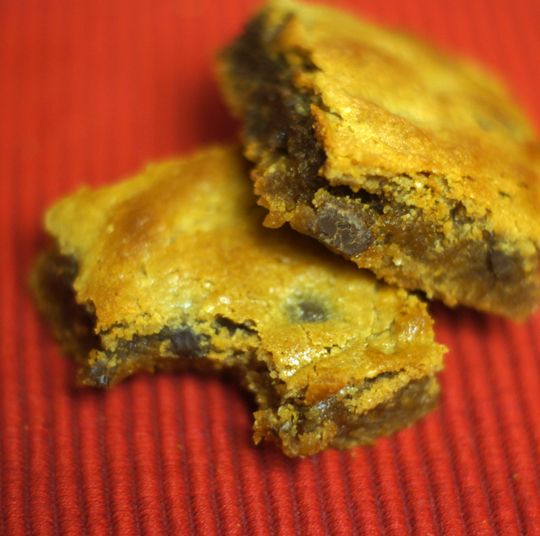 Blog: Detoxinista.com
Even if your team doesn't win, you can end on a sweet note with these gluten-free, dairy-free blondie bars!
Ingredients:
1 cup natural creamy peanut butter* (preferably organic)
1/3 cup honey
1 whole egg
1/4 teaspoon sea salt (if using unsalted peanut butter)
1/2 teaspoon baking soda
1/2 cup dark chocolate chips
Directions:
Preheat oven to 350F and grease an 8″ square pan with butter or coconut oil. In a small bowl, mix the peanut butter, honey, egg, salt and baking soda until well combined, then fold in the chocolate chips.
Pour the batter into the greased pan, and use a spatula to smooth the top.
Bake at 350F for 20-25 minutes, or until the top is a light golden brown. (it only took 20 minutes in my oven)
Let cool, then cut into squares and serve! They were unbelievably gooey and delicious while still slightly warm.