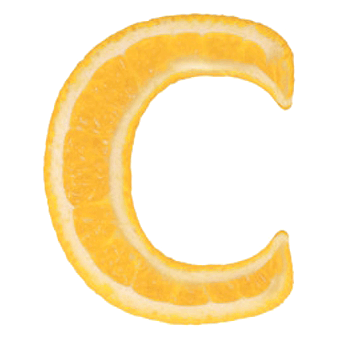 Most nutritional products that are sold to help build your immune system contain vitamin C.
What you may not realize, is that if a product says you are getting 1,000 mg, you are really only absorbing approximately 19%!
If you try to take more, to make up for the low absorption rate, it causes stomach distress and you eliminate the vitamin C before it gets into your bloodstream.
Utilizing our proprietary liposomal manufacturing process, we are able to deliver vitamin C into your bloodstream at levels equivalent to intravenous vitamin C infusions.
This means your body will be able to build its immune system much more efficiently without the stomach distress often times associated with taking too much vitamin C.
The Top Ten Powers of Vitamin C
Vitamin C helps protect the body against pollutants
Healthy gums require vitamin C
As a reducing agent, vitamin C may help prevent cataracts, some cancers, and cardiovascular diseases
It is needed to produce the collagen in connective tissues
Healthy cell development is assisted by Vitamin C
Vitamin C helps to heal wounds and burns
Capillary walls are strengthened, which serves to reduce clotting and bruising
Vitamin C is needed for the absorption of calcium
Vitamin C helps to heal infections
The immune system is strengthened by vitamin C
From Theresa in New Mexico…
"Excellent product for me. There was no discomfort when I took it. I didn't seem to need as much either. It tasted good. Thank you…I just ordered two more bottles."