Fitness Heart Health Lifestyle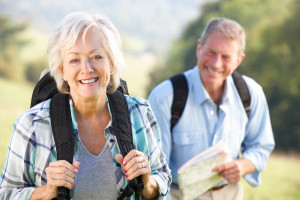 Living a healthy lifestyle isn't always easy. In addition to concerns about eating healthy and exercising to lose weight, we must also consider other health concerns like high blood pressure and cholesterol. High blood pressure is particularly dangerous because it can lead to a number of life-threatening problems such as hypertension, heart attacks, and strokes.
Fortunately, many of the things that work for losing weight also work for lowering blood pressure. According to a study from the American Heart Association, physical activity has a significant impact on blood pressure. This impact is particularly pronounced in individuals who consume a high-salt diet. Salt is well known to be a leading cause of high blood pressure, so individuals looking to reduce the risk of high blood pressure due to their high-salt diet are encouraged to increase their level of physical activity.
However, the best way to offset the negative effects of salt on blood pressure is to eat less salt! Although this seems obvious, many times individuals looking to improve their health will focus on the exercise side of the equation without paying attention to what they are putting into their bodies.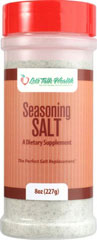 For many, it can be difficult to know how to decrease their salt intake. Salt is used in copious amounts in many restaurants, and in numerous seasonings and spices. Salt makes everything taste better, and learning how to cook without it is a challenge many simply need help with.
Fortunately, there are a number of great salt substitutes available on the market. These substitutes allow you to cook delicious and flavorful food without the negative health effects of regular salt. One great option is our Seasoning Salt. One of the added benefits of this particular seasoning salt is that it contains potassium, which has been proven to counteract sodium in your body. Not only will you be able to decrease the amount of salt your are ingesting, but you will also be counteracting the salt still in your diet to decrease the effects even further!